Sydney W vs Melbourne Victory W H2H Record
W-League
Sydney W
4
Melbourne Victory W
4
Draw
2
Total
10
Sydney W vs Melbourne Victory W Head to head
Home team
SYD3
Draw1
MEL2
Head to head
SYD4
Draw3
MEL3
Away team
SYD1
Draw2
MEL1
Predicted Lineups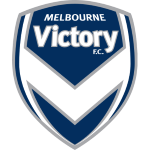 Melbourne Victory W
Sydney W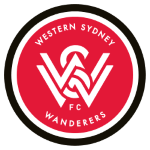 Goalkeeper
Defender
Midfielder
Attacker
Goalkeeper
Defender
Midfielder
Attacker
Sydney W Form
Melbourne Victory W Form
Head to head Matches
About the Sydney W and Melbourne Victory W
Sydney W is going head to head with Melbourne Victory W starting on 26 Jan 2023 at 05:10 UTC. The match is a part of the W-League.
The Teams Sydney W and Melbourne Victory W played 10 Games up to today. Among them, Sydney W won 4 games ( 3 at home, 1 at away), Melbourne Victory W won 3 ( 2 at home, 1 at away), and Sydney W drew 3 (1 at home, 2 at away).
In the Australia W-League, the two teams played a total of 10 games before, of which Sydney W won 4, Melbourne Victory W won 4 and the two teams drew 2.
You have arrived at the page where you may compare the teams Sydney W versus Melbourne Victory W before the game begins. Statistics for both teams can be easily compared here.
This page contains information about a team's detailed from 2005.